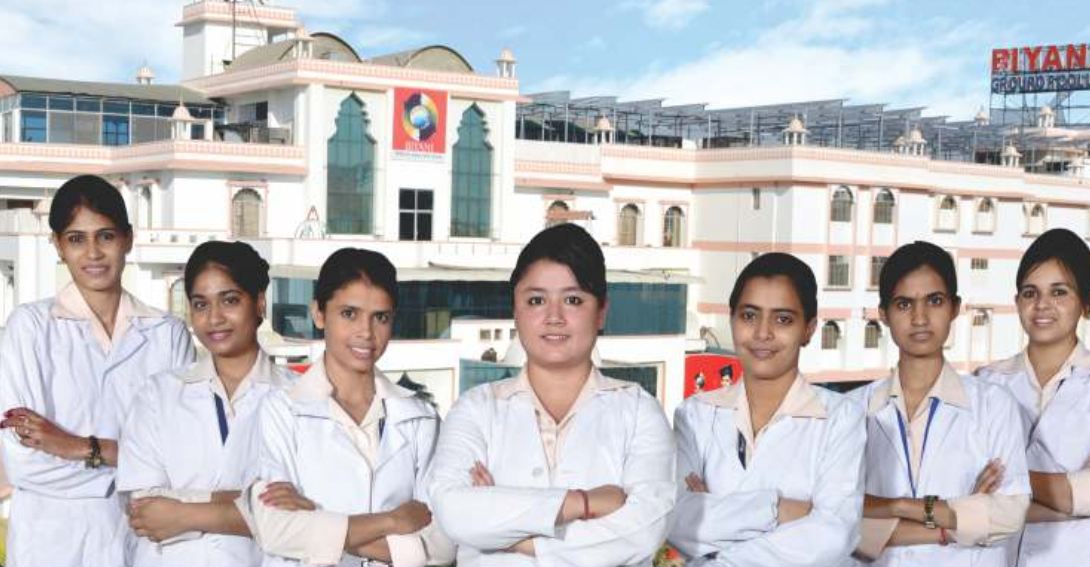 ---
The Biyani Shikshan Samiti is formed by young, dynamic and result oriented team of highly qualified persons. It is registered under the Rajasthan Society Registration Act, 1958 having Reg. No. 500/Jaipur/97-98 dated 29th December 1997.
The mission of the Samiti is to keep pace with the futuristic growing civilized world through women empowerment. It intends to develop young women who possess knowledge and confidence to keep pace with the rapid changing world, increasing competition without losing traces of our traditions, humanity, spirituality and purpose of existence. Our main objective of teacher's training course is to help future prospective teacher to develop competence to teach subjects of their specialization, on the basis of an adequate theory of learning and a sound knowledge of the subjects. We want to develop an understanding of the close relationship between society and school, life and school, and life and social work.
Biyani Group of colleges is one of the leading and best colleges for providing Nursing education, not only in Rajasthan but also in India.
 Biyani Nursing College provides the professional courses like GNM and B.Sc. Nursing. GNM is three year Diploma course after 12th with (40% Marks) any subject. B.Sc. nursing is 4 year degree course after 12th with 45% Marks & PCB subject. Our college is affiliated and approved by Indian Nursing Council, Rajasthan University of Health Sciences and Rajasthan Nursing Council. Our efficient and qualified registered female nurses are rendering their services in all over the world.
Our student nurses provide care to individual of all races, cultures, religious and socio-economic background. The Biyani Nursing College provides good infrastructure facilities to the students. It also provides hostel facility  for girls which is useful for the students who belong to distant places. The nearest railway station, airport, bus stand are at a distance of 7 kilometers  and 15 kilometers respectively, so the students can reach the college within 30 minutes.
Biyani Group of colleges focuses on the development of the students as an individual, a citizen and a Professional nurse. The college aims at providing desirable behavioral changes in the students which are brought about by meaningful experiences within a climate of mutual respect and understanding. This college  Provides not only a  good quality of nursing Education but also provides a variety of activities like Oorja, Personality Enhancement program, Skill development Program, Biyani TV, Radio selfie to enhance the holistic Teaching learning Practice and also to develop the personality of a students. The students are also having the opportunity to build up their career in Japan after clearing the Japanese Language Proficiency Test (N4 level). For this we are providing Japanese language Classes which  are taken by the language Expert Teachers.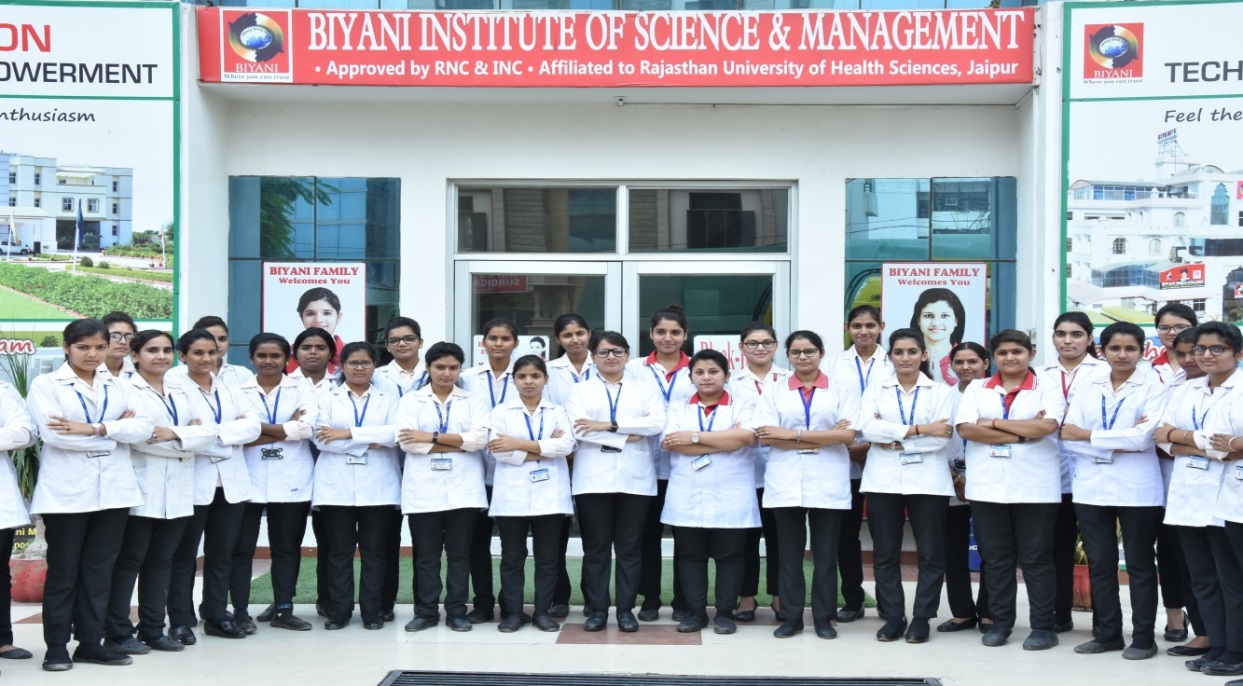 We are also providing National and International conference, seminars, workshop and guest lectures by senior Medical personnel timely.
We are also conducting blood donation camps yearly to promote social services.
Biyani times is one of the important features of biyani group of colleges which publish and provides more than 1000 copies of Biyani times newspaper in a month.
Lockdown period also we are utilized in a well manner by working regularly with so many online lectures through Zoom app, Google meet app and sharing live Fb videos on different useful topics.
I believe that our college will help you to set your career in nursing which can go into with all the necessary skills to be competent.